Facts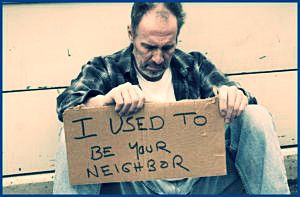 Homelessness and Mental Illness in our Community
Is homelessness really a problem in Kansas City?  A recent Point-in-Time count of Kansas City's homeless adults and children was conducted in July 2019. Data from Jackson County (MO) and Wyandotte County (KS) were combined. The findings: 1,671 homeless individuals; 1,248 homeless households.
Hardcore Homelessness – Factors such as substance use disorder and mental illness continue to keep some people on the city's streets. Homelessness is best understood on a case-by-case, client-by-client basis.
Hidden Homelessness – Kansas City is experiencing an acute housing shortage. Developers have not built affordable housing units for the market in sufficient numbers for years and years. Many individuals and families make due today, sharing living spaces when they can. Evictions and domestic issues create a constant flux. The clear fear is that the city's shortage of affordable housing will eventually force more of the area's poor people into homelessness.
Serving the Hardcore Homeless – Benilde Hall exists to serve the truly needy, i.e., homeless men who suffer from substance use disorder coupled with mental illness such as chronic depression, bipolar disorder, and schizophrenia. More than two-thirds of Benilde Hall's clients admitted over the years have dual diagnoses – substance use disorder and mental illness.  
---
Cost of Homelessness
The cost of homelessness can be quite high. Hospitalization, medical treatment, incarceration, police intervention, and emergency shelterexpenses can add up quickly, making homelessness surprisingly expensive for municipalities and taxpayers.
– National Alliance to End Homelessness