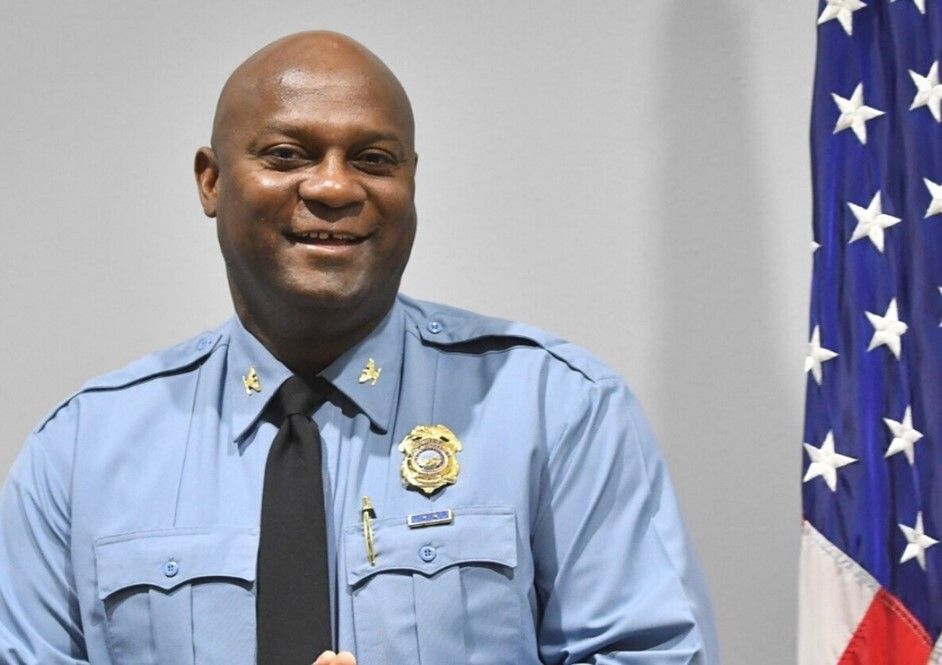 Chief Karl Oakman was born and raised in Kansas City, Kansas.  He served on the Kansas City, Missouri Police Department for 29 years, retiring with rank of deputy chief in 2021.  On June 14, 2021, Oakman was appointed Chief of the Kansas City, Kansas Police Department.  So far in his short tenure as chief he has improve officer morale and community trust.  Throughout his law enforcement career, he has developed successful initiatives focusing on crime reduction, inclusion, community policing, youth engagement, recruitment and officer wellness.
During Chief Oakman's tenue at KCPD, in 2021 he was the overall Incident Commander for the KC Chief's Super Bowl Parade and the 10 days of civil unrest in Kansas City, Missouri following the death of George Floyd.  He also commanded the Patrol Bureau which consisted of 6 Patrol Divisions, KCI Airport Division, Special Operations Division, Traffic Division, KCPD Social Services, Crisis Intervention Team and Detention Services.  He was responsible for the management and leadership of 1,025 sworn and civilian employees. He was previously the Administration Bureau Commander, overseeing the Regional Crime Lab, Human Resources Division and the Information Technology Division.  In 2011, Oakman was promoted to major and oversaw South Patrol Division.  He collaborated with staff to implement crime reduction strategies that significantly decreased violent crime in South Patrol.  In addition, Oakman held the position of city liaison which worked side by side with the Mayor, City Manager and Council to address public safety issues.  In 2006, Oakman was promoted to captain and held assignments in East Patrol, Employee Benefits Unit and Employment Unit.  Oakman was promoted to sergeant in 1999, where he held assignments at Central Patrol, the Sex Crimes Unit and the Employment Unit.  Oakman began his career as a patrol officer in 1992 at East Patrol Division, and later become a detective in the Vice Unit, Homicide Unit and Drug Enforcement Unit.
Chief Oakman is a 2018 graduate of the prestigious Police Executive Leadership Institute (PELI).  He received a Bachelor Degree in Psychology from Columbia College. Oakman is a member of the International Association of Chiefs of Police, Police Executive Research Forum, Missouri Chiefs Association, Kansas Chiefs Association and Metropolitan Chiefs and Sheriffs Association.  He serves on three national committees: the IACP Human and Civil Rights Committee and the Major Cities Chiefs Association's Deputy Chief and Technology Committees.  Deputy Chief Oakman has received various awards to include: KMBC Channel 9 Gold Award for Valor, Kansas City, Kansas Police Department Meritorious Service Award, Kansas Sheriffs and Chiefs of Police Silver Award for Valor, KCPD Distinguished Service Medal, KCPD Meritorious Service Award, and five KCPD Special Unit Citations.