Benilde Hall has a collaborative partnership with the Kansas City Municipal Court.
Drug Court is an intensive, comprehensive, court-supervised treatment program for defendants who display signs of a chronic and severe substance use problem. The main focus of Drug Court is to help the participant improve their life and health by becoming free and clean of substance use.
Participants receive a minimum of 12 months intense treatment, including 21 days of inpatient treatment.  They must follow all treatment recommendations, attend self-help meetings, submit to weekly urinalysis (UA) testing, appear before the Drug Court judge as directed, and follow any other directives from the Drug Court team. Graduation ceremonies are held for those who successfully complete the program.
---
The purpose of Mental Health Court is to refer and monitor appropriate therapeutic interventions for defendants who have severe and persistent mental health illnesses.  Participants receive six to 12 months of mental health treatment. They must be realistically treatable within the mental health system and currently engaged in or willing to become engaged in outpatient mental health services. Every participant's treatment looks a little different based on their needs.
HOW DOES IT WORK?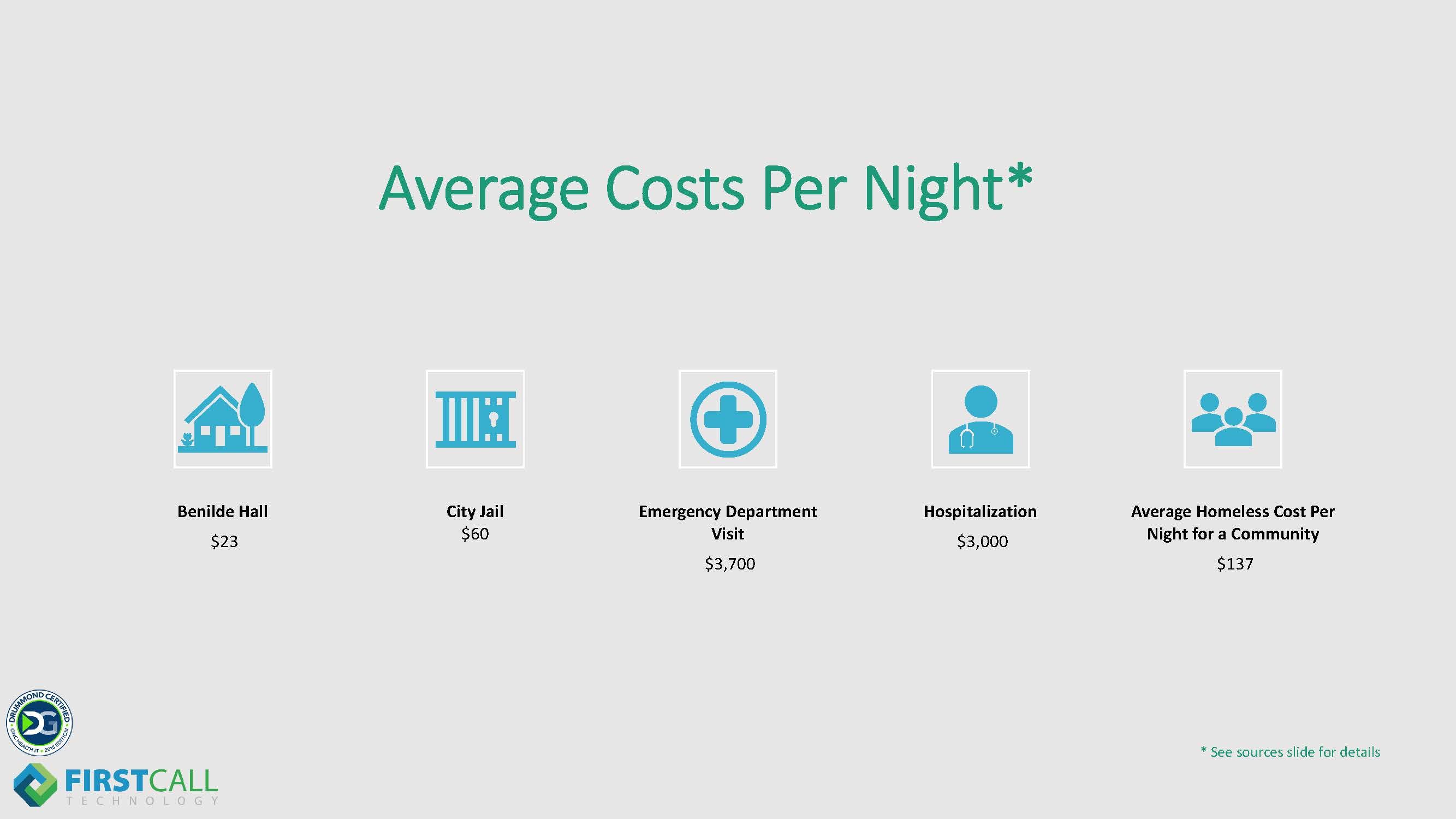 A Client enters specialty court such as Drug Court or Mental Health Court.
They are then assessed and determined to be a candidate for substance use treatment and residential services at Benilde Hall.
Benilde Hall begins Substance Use Disorder treatment and makes referrals for any services not offered on location.
Workflow analytics show cost savings and client outcomes in Benilde Hall as opposed to in incarceration.
Assuming the cost of incarceration at the city jail is $60 per night, the savings to Kansas City would be approximately $125,700 annually.
In addition to the cost savings, the clients received both group and individual counseling.
Total Clients Referred by Muni Court:      41
Average Stay at Benilde Hall:                  52.6 days
% with Income at Arrival:                         31.25%
% with Income at Discharge:                   52.94%
Average Monthly Income Increase:         $359
Total Nights Stayed:                                  2,095