Mental Health Court / Drug Court
Mental Health Court - Benilde Hall has a collaborative partnership between Rediscover & the justice / mental health systems.
Mental Health Court is a six to twelve month diversion program for persons charged with municipal violations who are diagnosed with a mental illness. Mental Health Court is designed to ensure that persons diagnosed with a mental illness and become involved in the criminal justice system receive appropriate treatment in a setting that promotes the dignity and respect of the individual, fosters community safety and decreases future involvement in the criminal justice system.
Mental Health Court Referral Process
Mental Health Court accepts referrals from police officers, prosecuting attorneys, defense attorneys, probation officers, judges, treatment providers and family members. To make a referral contact the local prosecutor in the court where the defendant's case will be heard.
What is Diversion? Diversion allows the defendant to receive treatment in lieu of prosecution for a pending charge. Upon successful completion of all diversion requirements the charges can be dismissed. The Mental Health Court diversion program is completely voluntary.
Must meet the following criteria:
Must be a resident of Jackson County
Have a severe or persistent mental illness
Misdemeanor charge
Other requirements set by the prosecutor and/or judge may pertain
Participating Jurisdictions:
Kansas City Municipal Court
Raytown Municipal Court
Jackson County Municipal Court
Click ---> here to contact this program.
HOW DOES IT WORK?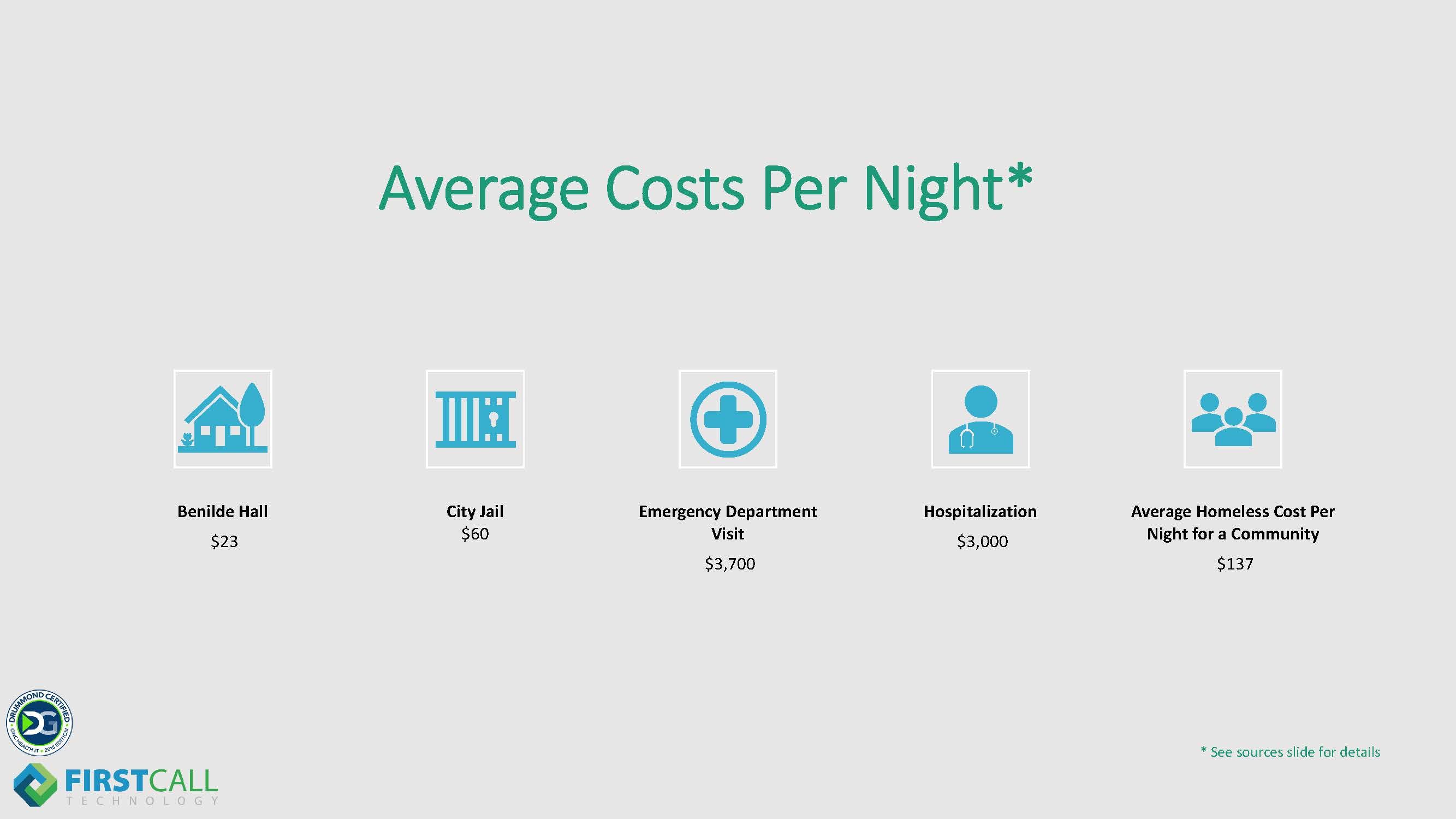 A Client enters specialty court such as Drug Court or Mental Health Court.
They are then assessed and determined to be a candidate for substance use treatment and residential services at Benilde Hall.
Benilde Hall begins Substance Use Disorder treatment and makes referrals for any services not offered on location.
Workflow analytics show cost savings and client outcomes in Benilde Hall as opposed to in incarceration.
Assuming the cost of incarceration at the city jail is $60 per night, the savings to Kansas City would be approximately $125,700 annually.
In addition to the cost savings, the clients received both group and individual counseling.
Total Clients Referred by Muni Court:      41
Average Stay at Benilde Hall:                  52.6 days
% with Income at Arrival:                         31.25%
% with Income at Discharge:                   52.94%
Average Monthly Income Increase:         $359
Total Nights Stayed:                                  2,095