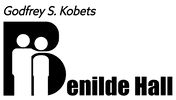 The U.S. Department of Housing and Urban Development Point-in-Time Count estimates that on a single night in January 2020, 37,252 Veterans were experiencing homelessness. Estimates for 2022 are close to 40,000 Veterans are homeless in the United States. Veterans make up about 6 percent of the population of the United States but 8 percent of the country's homeless population.
It's time we end this travesty.
Benilde Hall began providing transitional housing and substance use disorder treatment to indigent homeless men in 1993. For almost 20 years, Benilde Hall has provided services in connection with the Kansas City Veterans Administration and the Grant and Per Diem (GPD) Program. Benilde Hall offers a transitional housing program with the goal to provide supportive housing and help homeless Veterans achieve residential stability. Services include skill building that will help hone skills to better prepare our Veterans for a successful, independent lifestyle.
During the COVID-19 pandemic, services have been especially constrained. COVID-19 has made it harder for Veterans to engage in programs that provide safe secure environments. The mission of Benilde Hall and the capital campaign is to provide single rooms for Veterans as they get the services they earned. 
The mission of Benilde Hall is to provide services for treating substance use disorder, mental health, and homelessness, so individuals may return to the community as responsible, employed, and permanently housed contributing members of society. Benilde Hall is an all-encompassing program, which provides substance use disorder treatment, mental health treatment, supportive residential housing, and a work therapy program for homeless chemically dependent males all in one facility.
The expansion of Benilde Hall will add 8 single rooms with a private bathroom for Veterans in the GPD program. Our Groundbreaking Ceremony happened on April 25th, 2022. Benilde Hall has a capital campaign goal of $725,000 for this project. The expansion will create a need for more case management for the program. Staffing will need to increase with a case manager and more support staff. Initial costs of $125,000.00 is needed to proceed with acquiring effective team members. Sustainability of these positions will be connected to billing from the GPD grant held by Benilde Hall estimated at close to $140,000.00 each year.
In 2022, Benilde Hall served 85 Veterans through the Emergency Housing and GPD programs. Out of the 67 discharges in both programs in 2022, 58 clients who were discharged from Benilde Hall completed their assigned program successfully. That is a 87% success rate of Veterans achieving abstinence from substances, finding housing, and receiving income. 100% of the Veterans who completed the Emergency Housing and GPD programs in 2022 found housing after leaving Benilde Hall.
Similar success rates have been connected to Benilde Hall for close to 20 years. The average stay in the Benilde Hall program is 88 days/nights. After 88 days in the Benilde Hall program, 90% of Veterans leave with the beginnings of a stable future.
Benilde Hall needs your monetary donation to continue to support our Veterans. Your contribution will help improve this safe and secure place. Our Veterans have helped provide this for us, the least we can do is provide the same back. Our Veterans deserve our support. They also deserve a safe place to grow and put their boots back on the ground for a brighter future.
We are still in need of donations to complete this project.
To give or learn more, please contact
Erin Fraser
Acting Executive Director
3220 East 23rd St. Kansas City, MO 64127
efraser@mail.benildehall.org
(816) 842-5836
www.benildehall.org