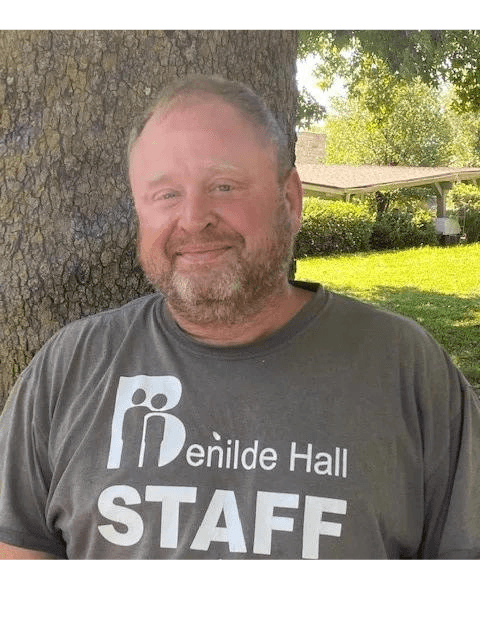 Growing up, Derek Clark had a difficult home life. He had an abusive father who struggled with substance use disorder. Derek's substance use began with drinking and then progressed to stealing drugs from his father when he was 13. His father passed away at 14 and Derek felt that he did not have a "steady male role model" in his life. At 17, Derek became a father. He earned his GED after an overdose and started studying to become an electrician. However, throughout his early adulthood, Derek struggled with his addiction. "I would be productive and then I would fall back into being an addict," Derek says. He almost finished school but started taking drugs again. "School didn't matter once I started doing drugs."
  During this time, Derek also dealt with recurring homelessness. When Derek was 30 years old, his substance use disorder continued to control his life. "I became really into drugs and that was pretty much my entire life. I wasn't working, just doing drugs until I got a couple of felony drug charges." After receiving felony drug charges, Derek completed time at a court diversion program through Jackson county called Drug Court. He describes that he "didn't do very well at it." Derek went to jail and then spent 28 days at the Comprehensive Mental Health Services treatment facility. Derek did not have a place to go home to after completing his treatment program, so he decided to stay at Benilde Hall.
  When Derek came to Benilde Hall, he didn't have a driver's license, he was in debt, and didn't have hope for the future. "Benilde Hall changed my life. It wasn't a complete 180 in a day, but eventually, I started realizing that what I was doing wasn't working. It wasn't making me happy. I wasn't being a productive person," Derek says. Once Derek was eligible to work at Benilde Hall after his 30-day restriction, he started on lawn care weed eating and picking up trash. He continued to work hard at Benilde Hall and moved up to maintenance and eventually became the head of the lawn crew. Derek also started going back to school and now studies networking.
  Derek has been working at Benilde Hall for four and a half years. He lived at Benilde Hall for nine months until former Executive Director, Kent Jewell, called Derek into his office and offered him a permanent job and an apartment. He lived in an apartment for a year while he settled his debts. Derek purchased a house and is almost finished with his schooling. To those struggling with substance use disorder, Derek recommends that they regularly attend AA or NA meetings after they finish their time at Benilde Hall. "Almost all of my friends did drugs and I didn't have friends that didn't do drugs or were like-minded like me," Derek says. He has been sober for four and a half years.