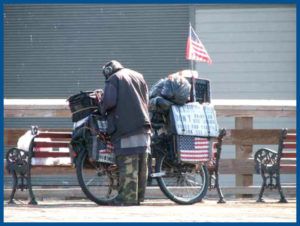 Safe Haven for Veterans
Contact the VA to inquire about a referral to the Safe Haven Program.
KC VA 816-861-4700 or Homelessvets@va.gov
In 2019 Benilde Hall served 186 homeless veterans with housing, mental health treatment, substance use disorder treatment, jobs program, health education, food, clothing, case management, and an opportunity to reconnect to the community.
Safe Haven veterans' housing offers a low-stress, low demand environment for homeless veterans of U.S. military service. Centrally located in Kansas City, Safe Haven can often provide immediate housing for women and men who qualify for VA housing referrals.
Imagine coming back from a war as a United States Veteran and not being able to afford a home! With the end of the war in Iraq and the involvement in Afghanistan winding down, the United States can expect to see about 100,000 veterans return home. Many will need help and support from safety net programs or job training to transition to civilian life, but that help isn't guaranteed to be there.
Veterans are disproportionately homeless
Nearly one in seven homeless adults are veterans, as of December 2019.
More than 67,000 homeless veterans were counted on a given January night in America last year. More than 4 in 10 homeless veterans were found unsheltered.
1.5 million Veterans are at risk of homelessness due to poverty, lack of support networks, and dismal living conditions in overcrowded or substandard housing.
---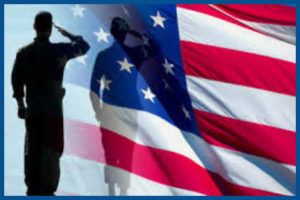 Many veterans have trouble finding good jobs
30.2 percent of veterans ages 18 to 24 were unemployed according to unpublished 2011 Bureau of Labor Statistics data…
According to Iraq and Afghanistan Veterans of America, a 2007 survey more than half of all veterans were unsure of how to professionally network, and nearly three in four felt unprepared to negotiate salary and benefits and/or unable to effectively translate military skills.
More than 968,000 of veterans ages 18 to 64 had been in poverty in the past year in 2010.
---
Primary causes of homelessness among veterans are:
Lack of income due to limited education and lack of transferable skills from military to civilian life (especially true of younger veterans returning from Iraq and Afghanistan)
Combat-related physical health issues and disabilities
Combat-related mental health issues and disabilities
Substance use disorder problems that interfere with job retention
Weak social networks due to problems adjusting to civilian life
Benilde Hall provides treatment for homeless veterans. The emergency beds at Benilde Hall provide for Veterans whom the KCVA cannot place and need a safe haven off the street for the night. For many years the homeless Veteran population of Benilde Hall has been primarily Viet Nam era Veterans. In the coming years, we will see more and more of the Iraq and Afghanistan veterans coming into the program