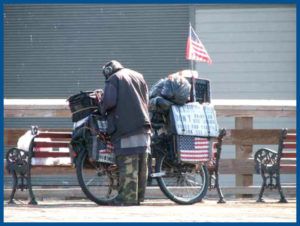 Safe Haven for Veterans
Benilde Hall provides treatment for homeless veterans. The emergency beds at Benilde Hall provide for veterans whom the KCVA cannot place and who need a safe haven off the street for the night.
Safe Haven veterans' housing offers a low-stress, low-demand environment for homeless veterans of U.S. military service. Centrally located in Kansas City, Safe Haven can often provide immediate housing for women and men who qualify for VA housing referrals.
Safe Haven housed 77 clients in 2021 and had 5,622 bed nights. 46 of those clients became permanently housed. 
Contact the VA to inquire about a referral to the Safe Haven Program.
KC VA 816-861-4700 or Homelessvets@va.gov
---