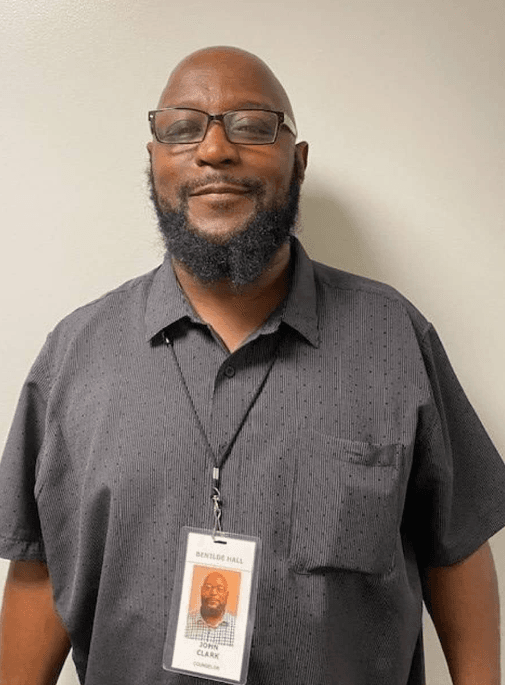 John Clark was born and raised in Kansas City, Kansas. He experienced a difficult childhood with parents who struggled with substance use disorder. John had his first child at age 12 and dropped out of school when he was in 6th grade. During adolescence and adulthood, he began using drugs and experienced homelessness as a result. "I was in a hopeless state of mind," John says. He started his treatment at Benilde Hall on July 6th, 2016.
  John describes his recovery as happening "one day at a time." When John came to Benilde Hall, he learned "everything he could" to manage his substance use disorder. He has worked for many areas of Benilde Hall. John started working on the lawn crew and then secured a job at General Motors for two years. He came back to Benilde Hall and worked as a monitor. For John, finding an uplifting community was essential to becoming sober. "I had to stay in contact with positive people because everyone that I knew was negative. I had to stay away from everybody. The way the program is built, you have to change everything." John continues to attend a 12-Step program regularly and believes that "almost every day is a teachable moment."
     John became a student at Literacy KC and in 2019, he passed his HiSET exam (a high school equivalency test). He has shared his recovery story at Literacy KC events and has been featured in a Literacy KC billboard campaign and on their social media pages. John is currently training to become a counselor at Benilde Hall. " It's never about money; it's about who I can help." John has been sober for four years.