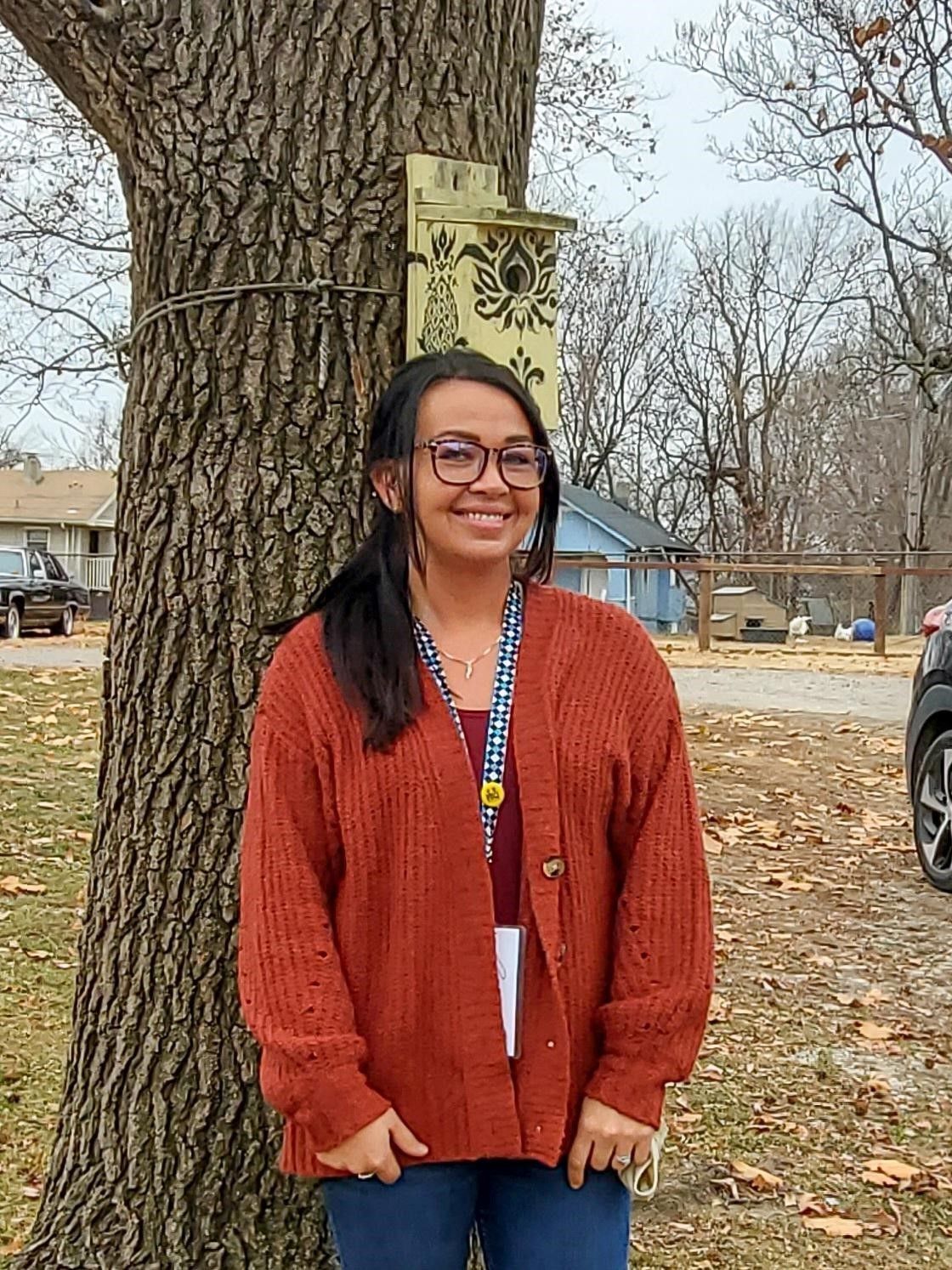 Jenna Strickland was born in Mesa, Arizona. She moved to Belton, Missouri, with her mom when she was six years old. Due to a family history of substance use disorder, Jenna avoided substances for most of her life. However, after graduating from high school, she began using substances with friends. Jenna says when she started using harder drugs in her twenties, "it was off to the races," and she began to experience substance use disorder. She briefly lived in Washington when she was 23 to get close with her father's side of the family, but she ultimately decided to move back to the Kansas City area. Jenna attended a rehabilitation program in May 2014, but, after a recurrence of substance use, she decided to go to Healing House Inc., a co-ed, faith-based recovery program in June 2014.
  Jenna describes going to Healing House as "the start of [her] recovery." Healing House was a transformative experience for her. "All of it [helped]. The support, how it was faith-based really helped me a lot. It helped me build a relationship with my higher power and just being around other people that were the same as me." Being a client at Healing House taught her how to create boundaries with others and build genuine friendships. During her time at Healing House, Jenna participated in community service projects and became an assistant house leader. "It was hard, but it helped me grow a backbone, helped me learn how to be assertive." She earned her Certified Peer Specialist (CPS) certificate, formerly called Missouri Recovery Support Specialist-Peer (MRSSP), during her time at Healing House. Jenna later went on to earn her Medication Assisted Recovery Specialist (MARS) certificate. Jenna stayed at Healing House for a year and a half until she got engaged. In 2017, she became a Certified Peer Specialist at Comprehensive Mental Health Services and worked there until 2020.
  In the present day, Jenna continues to be involved in a 12-Step program and active in her faith. Jenna now works at Benilde Hall as a Mental Health Coordinator, a position that was recently created to help clients receive additional mental health support while they are staying at Benilde Hall and when they complete the program. Jenna attends Liberty University online, where she studies Psychology, specializing in Addiction Recovery. She is married and has a son and two bonus kids. For those in recovery, Jenna advises them "to stay encouraged to know that...they're worth it, to know that there is a better life" and that recovery is "possible for everybody." Her sobriety date is June 16th, 2014.