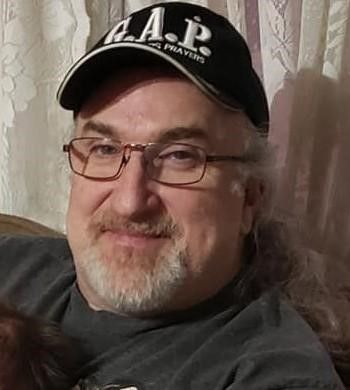 Kenneth "Ken" Vick grew up in Phoenix, Arizona. He experienced a difficult childhood and began using substances at a young age. Ken dropped out of school during his freshman year of high school and started getting in trouble with the law. "I had my first felony at the age of 18," Ken says. When describing his young adulthood, he says he lived "the street life" for 20 years until he went to federal prison in 2001. February 12th, 2001, is an important day for him. He says February 12th, 2001 is "the day I walked into prison, and last day I used drugs." During his time in federal prison, he went through R-DAP (Residential Drug Abuse Program). Through R-DAP, Ken was able to learn about criminal thinking and behavior. This program significantly helped Ken in his recovery journey and made him realize he wanted to work in the field of recovery.
   When Ken was released from prison, he began studying Addiction Counseling at Metropolitan Community College (MCC) while working full-time as a carpenter.  During his time at MCC, he became a practicum student at Benilde Hall. Former Executive Director, Kent Jewell, offered him a job at Benilde Hall as a counselor-in-training. Ken was promoted to Senior Counselor at Benilde Hall in 2012 and worked as a Senior Counselor until 2014. In 2015, Ken started a new job at Dismas House of Kansas City, where he was the Director of Treatment Services from 2015-2016. He started working at Comprehensive Mental Health Services Inc. in 2016 as a Clinical Supervisor and then became the Program Manager at Recovery KC in 2018. In November 2019, Ken came back to Benilde Hall to serve as the Executive Director. While working full-time, he graduated from Thomas Edison State University in 2019 with a Bachelor of Arts degree in Psychology.
   In the present day, Ken continues to serve as the Executive Director of Benilde Hall. He is working towards his Master's degree in Organizational Leadership-Ethics Concentration from Claremont Lincoln University. Ken is the Secretary and North West Representative on the Missouri Credentialing Board and serves as the Vice-Chair on the Kansas City Recovery Coalition Board. He is a Certified Peer Specialist (CPS), Certified Reciprocal Alcohol & Drug Counselor (CRADC), Certified Reciprocal Peer Recovery (CRPR), Medication Assisted Recovery Specialist (MARS), Certified Tobacco Treatment Specialist (CTTS), and a SMART Recovery Facilitator.
            For those in recovery, Ken says it is important to "change everything" and to "find the right people." "Keep growing," he says. "Keep trying to learn." He trusts in the importance of self-improvement and education. Ken believes that "recovery is possible" for everyone. He is a motorcycle enthusiast and is a past board member for Optimists International-Kruzers of Jackson County, a nonprofit organization that conducts service projects for young people in the Jackson County community. He can also be found playing guitar in his spare time. Ken is active in his church and believes that "spirituality and recovery fit together." He will be celebrating 20 years of sobriety on February 12th, 2021.