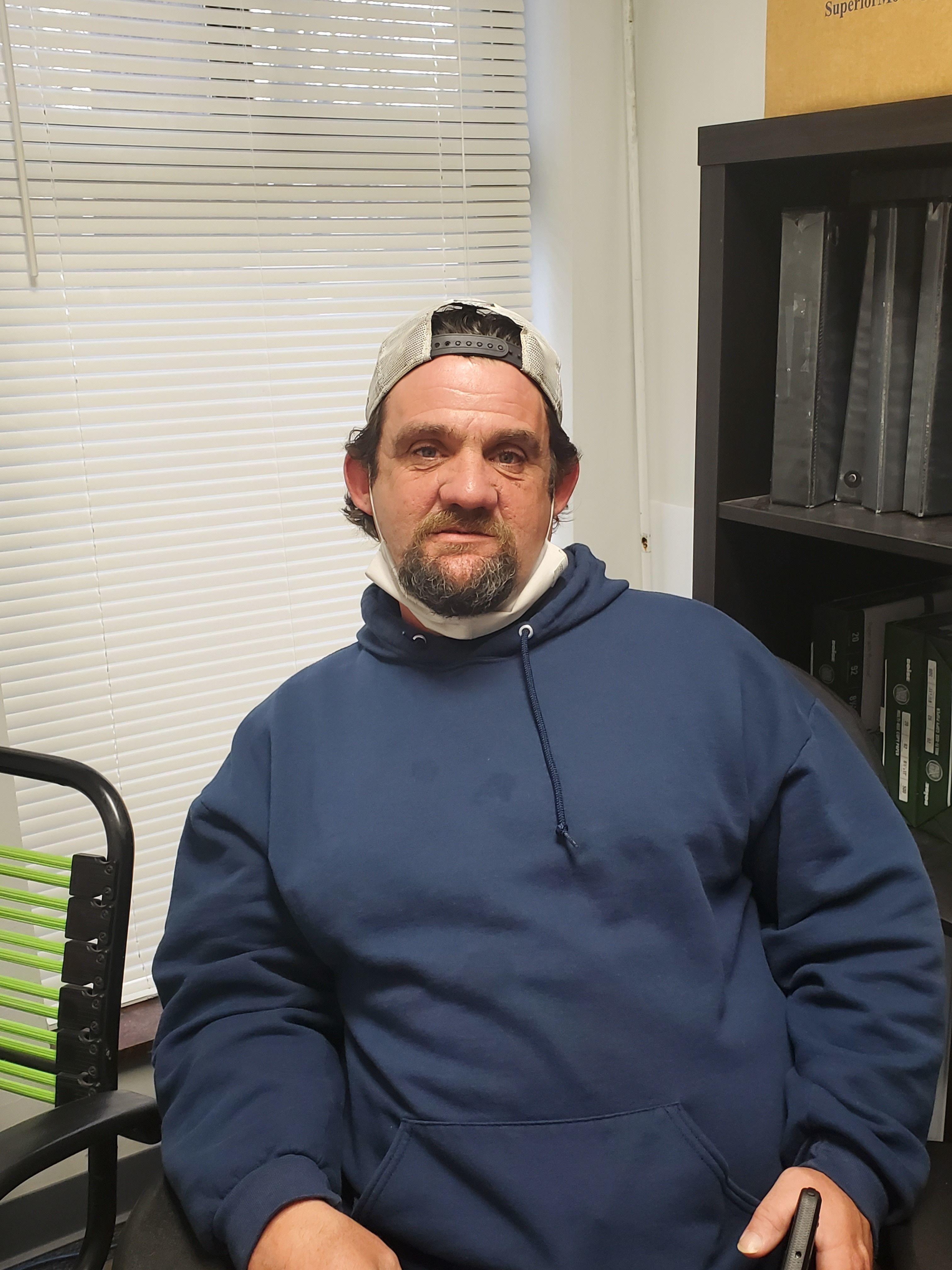 William "Billy" Dougherty grew up in Kansas City, Kansas. Billy's exposure to alcohol began in childhood and as he grew up, his alcohol use increased. Billy began hanging out with an older crowd when he was in high school and dropped out of school when he was in 10th grade. "The alcohol took over my life...I couldn't stop," Billy says. His drinking began to affect the relationship he had with his family as well. Billy went to treatment centers in the past, due to the advice of his family. "I never did it for myself..." Billy says. That is, until December 2019 when he realized he needed help.
   Billy experienced homelessness for about seven to eight years before beginning his journey to sobriety for himself. Billy decided to seek treatment in 2019 because he "was sick and tired of being sick and tired." Leading up to his sobriety, he had been physically injured from being hit by cars while intoxicated. While walking alone in the middle of the night in December 2019, Billy had a realization that he needed to change his life. "I looked up at God and said 'I know this ain't what you got in store for me…'" Billy says he heard a voice say that he needed to go to the hospital and to tell the staff that he needed help. He went to Truman Medical Center that night to get help for his alcohol use disorder. He then went on to receive treatment from Rediscover and was then referred to Benilde Hall by a case manager. Billy's sobriety date is on December 28th, 2019.
   During his first month at Benilde Hall, Billy's main goal was to work on himself and focus on taking classes at Benilde Hall before seeking employment. After a month at Benilde Hall, Billy started working on the lawn crew. Billy says the lawn crew helped him get back in shape after being injured. He stayed as a client at Benilde Hall for about 10 months before completing the program and now works as night monitor at Benilde Hall. For Billy, working at Benilde Hall and getting the opportunity to talk with clients has helped him greatly in his recovery journey. "The best part about being here is this place is like family," Billy says.