How You Can Help
GIVING HAS NEVER BEEN EASIER! Click on the donate button above, and you can set up a monthly gift with just a few easy steps! Just $5 per month will make an impact, please consider a recurring monthly gift.
Want to help? There are many ways you can assist us with our mission!
Are you hiring? You may employ one of our residents. Feel free to post your available positions on our job board, or email info@mail.benildehall.org with job info!
Is your employer or community looking to adopt a family for the holidays? Consider donating to Benilde! We always need socks, undergarments, basic toiletries, food, & clothing for 100 men.
Is your organization looking for volunteer opportunities? Call 816-842-5836 x 100 to register your volunteers to assist with needs around our campus.
Monetary donations are always appreciated, and we will provide a tax donation receipt. Donate above via PayPal.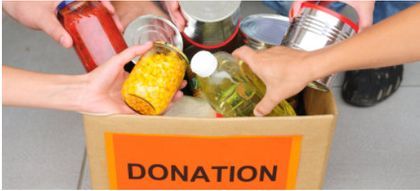 Food
New socks & underwear
Notebooks
Linens
Personal care items
Men's Clothing
Books
Art Supplies
Household Goods
---
Donate via Amazon
Donate via Amazon - visit our wishlist and purchase goods that will ship directly to Benilde Hall.Go here to donate >>> https://a.co/aEnPvXl
---
Monetary Donations
Monetary Donations are always appreciated. Benilde Hall is now able to accept monetary donations via PayPal. PayPal service is safe and secure. Making a donation has never been easier or faster using your charge card, debit card or checking account. Fast, easy and secure CLICK the button ABOVE to make a donation via PayPal. You can also donate to Benilde Hall through The United Way. Just ask your employer for this pre-tax benefit.
Benilde Hall graciously cooperates with donors and friends choosing to make a planned gift to support our mission. If you have chosen to include Benilde Hall in your estate plan, please let us know by contacting Ken Vick by email or calling 816-842-5836 x 114.
---
Employment Opportunities
Many Benilde Hall residents are looking for work. If your company has openings, or if you know of employment opportunities, please contact us
---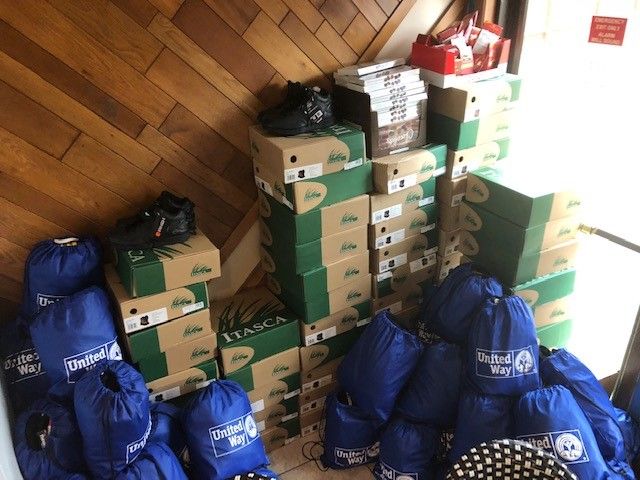 Check out what Santa left! This generous donation of boots and hygiene items was made possible by the United Way and the Moulton Fund. Christmas for the residents was made a little better thanks to these donors.